Mortgage Pre-Approval
Mortgage Pre-Approval Application
When purchasing a property; buyers will either pay cash or finance the property (evaluating a variety of financing alternatives) when buying with cash (at the time of negotiating the contract), a seller may require a proof of fund when financing a property (at the time of negotiating the contract), a seller will ask for a pre-approval letter from a local reputable lender.
In order to be in the best negotiating position, we recommend a prospective buyer have a pre-approval prior to starting the process of purchasing a home. In addition, it is critical that a buyer have a comfort level with the amount of future payments, including principal, interest, taxes and insurance. As such, speaking to a lender prior to starting the process is very important. A buyer will get an idea of what the monthly mortgage payments will be and what interest rates are on the type of loan you want. You will also have different options on how much of a down payment you would like to put down. Contact our trusted advisor, John Sprengnether, to start the pre-approval process today!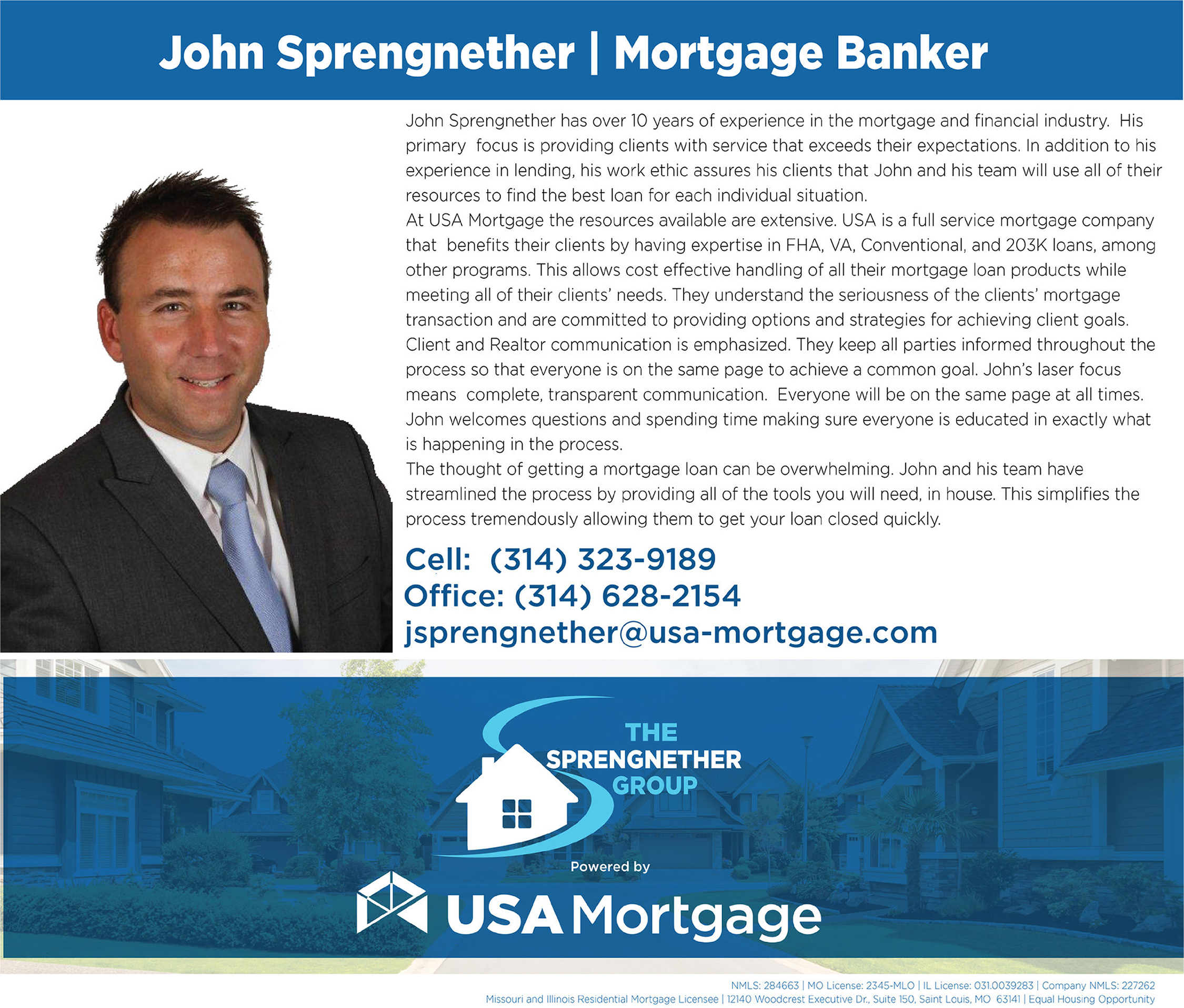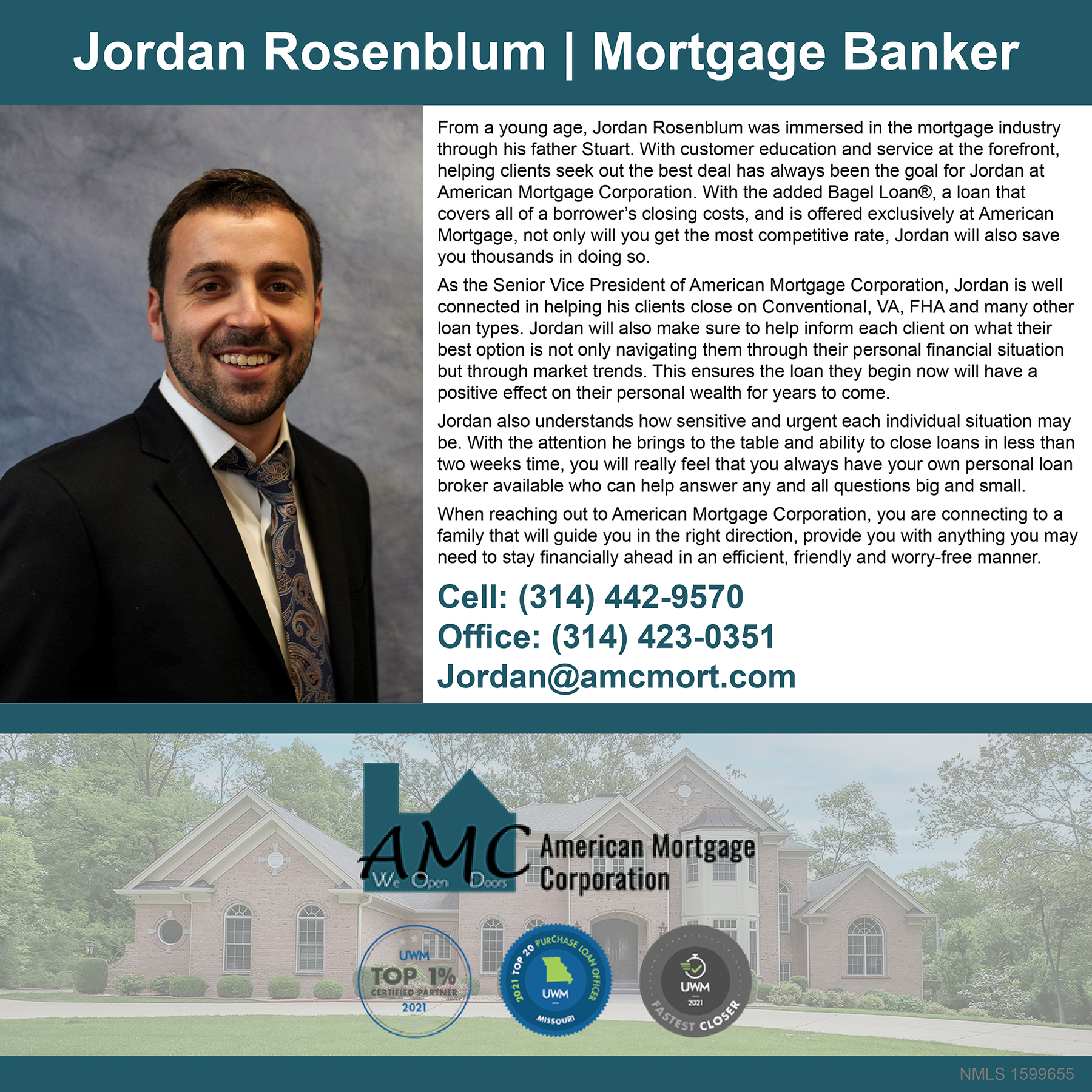 Mortgage Calculators are only useful for a general understanding of principal and interest payments, based on a Sales Price, % down payment, interest rates and length of loan. However, speaking to a reputable lender will provide the important insight needed when purchasing a home.